Friday, April 11, 2008
finally, laika gets some more recognition than a stamp with her name on it:
Puppy
Posted by

Yainks
at 7:37 PM
No comments:

Monday, April 7, 2008
oh coolio. i sent in a post secret secret in december and now its on the page. i feel like a superstar.
mostly because my secret isnt too crazy/juicy/sick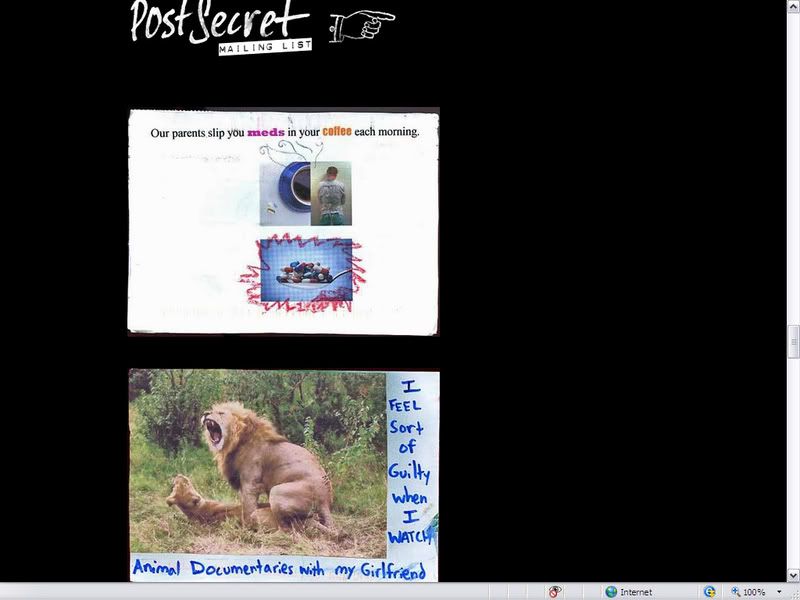 Posted by

Yainks
at 6:53 PM
No comments: